«…unfettered imagination, no-limits technique, and heroic sound»
— Ted Panken (DownBeat, Jazz Times)
«Bayazitov's rounded sound, upper register slurs and studied approach reflect those early influences, but his focus and articulation bare the stamp of glossy mainstream New York»
— Mike Hobart (Jazzwise)
«Bayazitov is a musician who plays across several genres, feeling that helps his overall vision. He just seemingly has music running through his veins and takes as many opportunities as he can get – rock, church, funk, Latin. This open-minded spirit and unbridled enthusiasm colors this truly uplifting album. Keep your eyes and ears tuned to Bayazitov. His confidence and expressive playing belie his youth»
— Jim Hynes (Making a Scene)
«The Doors Are Open is full of lively music, inviting the listener in»
— Patrick Hadfield (London Jazz News)
Azat Bayazitov is a Russian-born and New York-based outstanding saxophonist, composer, arranger, and educator.
Azat is a Master degree graduate of the JAZZCAMPUS (Basel, Switzerland), studied with Mark Turner, Larry Grenadier, Jorge Rossy, Guillermo Klein, Domenic Landolf and many others, and GNESINS Russian Academy of Music (Moscow, Russia), teacher Alexander Oseychuk. The winner of international jazz competitions, ex-soloist of 'Igor Butman Moscow Jazz Orchestra'.
He has been touring in the USA, Canada, Europe, India, South Korea, China, and Russia as well.
In 2015 Azat released his debut album "IF YOU STILL TRUST" (Butman Music records) which was recorded in New York with the participation of Mark Whitfield Jr.
In 2017 Azat Bayazitov decided to move to New York. In 2019 Azat recorded his new album "THE DOOES ARE OPEN" (Rainy Days records) with David Kikoski, Adam Rogers, Boris Kozlov, and Samvel Sarkisyan. The recording session held at Bunker Studio in New York. A new album is released in June 2020 and received many positive reviews and feedbacks from different reputable jazz magazines.
In summer 2022 Azat recorded his 3rd album "EXPECTATIONS" in Basel (Switzerland), the release date is December 15, 2023.
Albums as a leader:
2020 «THE DOORS ARE OPEN» (Rainy Days Records)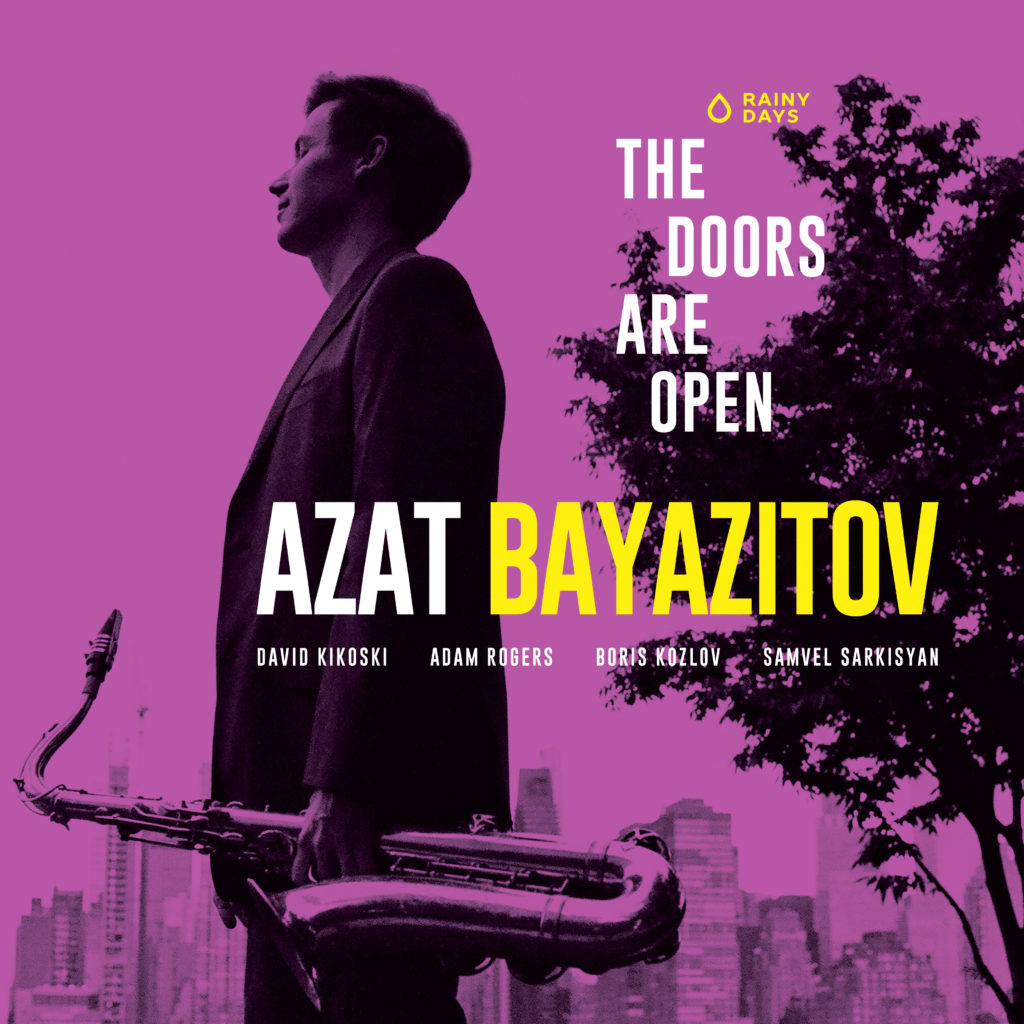 2015 «IF YOU STILL TRUST» (Butman Music Records)